Elephant Room Productions presents a series of short audio plays concerning the opioid crisis on our podcast: The Trumpet.  These stories range from children coping with their recovering mother, parents dealing with writing the obituary for their late daughter, a married couple arguing over medical methods and solutions to chronic pain, a mother who gave all she had to help her son try to recover and a rhythmic piece that exposes the ultimate causes and effects of the medical/pharma side of this epidemic. In October, these plays will be presented as live performances to support National Substance Abuse Prevention Month and Red Ribbon Week. A generous portion of proceeds from this production will be donated to Shatterproof to help end the opioid crisis.  Continue on to hear the audio plays and learn more about the teams behind the project.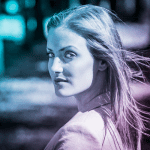 Lauren M. Krebs (Shover) began her work in Philadelphia at Brat Productions working as the Assistant Director to Director, John Clancy, on their production of The Last Plot in Revenge.  Lauren has also worked with Simpatico Theatre Company as Assistant Producer on their Second Stage Series as well as Bucket List Productions as Associate Producer running their ongoing interactive theatre show, Trapped in a Room with a Zombie. In New York City, Lauren has worked with the Artful Conspirators as Assistant Director for their workshop of Bad Husband written by Dano Madden as well as the 92nd St. Y Resident Artists as Director of their workshop of First Snow written by Christopher G. Ulloth.  In 2014, Lauren co-founded the development and workshopping company, Elephant Room Productions.  Elephant Room Productions has workshopped new pieces such as Foothills Park and Beautiful American Soldier by Dano Madden, Whispers by Phil Czekner, Captive by Lauren M. Shover, Pis Allers by Titus O'Neill and Ventilator Blues by Bob Kerr. In 2017, Lauren directed Suicide Stories: Gallery of the Untold as part of the Philadelphia Fringe Festival, which was quoted by the Broad Street Review as "dizzying and exhilarating" and by the Phindie as "a surprising reminder of how good it is just to be alive.". Lauren currently works as a Prevention Specialist for Shalom Inc. educating todays youth about bullying, drugs, alcohol and violence.
AUDIO PLAYS
Check back here for new episodes of The Fifth Vital Sign audio play series as they publish from the months of June through September 2019.
A couple is forced to contend with bitterness and anger along with their grief as they write an obituary for their daughter.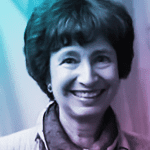 Ellen Davis Sullivan (Playwright) is an award-winning writer of stories, non-fiction and plays. Her stories have appeared in print journals including Cherry Tree, Stonecoast Review and Moment Magazine. Her essay, The Perfect Height for Kissing won the 2014 Columbia University Non-Fiction Prize and was published in Columbia: A Journal of Literature and Art. Her one-act plays have been produced in festivals around the country. She is a member of the Dramatists' Guild.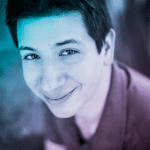 Robert Gene Pellechio (Director) is thrilled to be making his directorial Debut with Elephant Room Productions! A member of ERP since its inception, Robert currently serving as Podcast Director and hosts the monthly podcast The Trumpet, the official podcast of Elephant Room Productions. Previous ERP projects have included A Midsummer Night's Cabaret (Bottom), Captive (The Doctor), Whispers (Nobody), and Production Manager for Suicide Stories: Gallery of the Untold. In addition to ERP Robert has performed with Bootless Stageworks, Renaissance Music Theatre, The Candlelight Theatre, and most frequently Hedgerow Theatre, where he has served as an actor and Teaching Artist and Director/Assistant Director of several youth productions.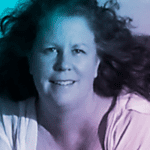 Ginger Agnew (Mattie Karsh), M.Ed. is delighted to be involved with this important production. Ginger is a director, teaching artist, writer, actress, photographer, Barrymore Nominator, Guide Educator for Historic Germantown, and reviewer whose involvement in many aspects of theater goes back to the 1970's. In 1998 Ginger founded OFF Book Productions as director, theater educator, and producer of original plays. Ginger's theater education work extends to private coaching, headshot photography, and youth programs at Walnut Street Theater, Venice Island Performing Arts Center in Manayunk, Princeton University, Bryn Mawr College, Temple University, Doane Academy, and Philadelphia Arts in Education Partnership. Ginger is on the advisory council of Philadelphia Womens Theater Festival. Ginger has directed many shows, but some favorites are: Our Town, Aida, You're a Good Man, Charlie Brown, The Diary of Anne Frank, You Can't Take it With You, Cinderella, and Aladdin. Ginger appears in Philadelphia The Great Experiment on ABC, has done a variety of short films, and is one of the many local extras in Creed 2. Favorite roles include: Salamander (Woman), A Stoop on Orchard Street (Bubie), Fiddler on the Roof (Golde),  Pippin (Berthe), The Pajama Game (Mabel), Pirates of Penzance (Ruth), The Secret Garden (Mrs. Sowerby), Working (Ruth), and Mother Goose.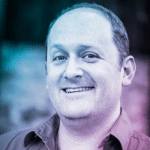 Shaun Yates (Herman Karsh) is very excited to be making his debut Elephant Room Productions. A native Texan, he is currently a company member at Bootless Stageworks as well as Hedgerow Theatre and has been performing in the area since 2010. In that time he has brought to life numerous characters including; Star Wars: A New Musical Hope (Obi-Wan) and You've Got Red On You (Shaun) at Bootless Stageworks, Peter and the Starcatcher (Alf) and Assassins (Gerald Ford) at the Eagle Theatre and Around the World in 80 Days (Actor 1) at Stages Theatre. Love and thanks to Mom, Dad, & Cris; and to you, theatre patron, for keeping the theatre alive. www.shaunyates.com
THE MONSTER THAT COMES AT NIGHT
A teenage boy tells his sister a story in an effort to help her cope and understand the abusive environment they live in. The fictional story and the world they operate in slowly begin to converge with each other.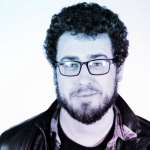 Robby Justiss (Playwright) is a writer, actor, and producer raised in Morgantown, West Virginia and currently residing in Chicago, Illinois. He has written and directed numerous short films that have played at prestigious film festivals across the world. He is an alum of Harold Ramis Film School at The Second City and is also a Resident Director at Seven Stories Theatre Company.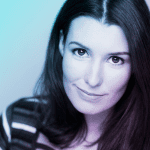 Julianne Schaub (Director) is a Philadelphia based theatre artist and is thrilled to be working with ERP once again. Her first production with them was their 2017 Philly Fringe piece Suicide Stories, she fell in love with the herd and all that they do. She has also performed regionally at the Pennsylvania Shakespeare Festival, Hedgerow Theatre and at the Please Touch Museum Playhouse- all of which have deepened her love for story-telling, which is what drew her to the piece she is directing for The Fifth Vital Sign. 
"I believe that when you see a piece of theatre, you are seeing the world from a new perspective. You are understanding the world of another person outside yourself and are able to experience what they are going through, their feelings. Theatre creates empathy-the ability to feel for another person- and I think that's necessary."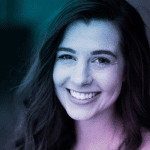 Natalie Marie Walsh (Eleanor) graduated from DeSales University with a BA in Acting and Directing. She's done various independent films, such a Pledge now on Hulu. She's also been active in the Scranton Fringe Festival playing the ingenue in Joseph McGurl's Relationships. She is ecstatic to be involved in this production with such a powerful message and wonderful team of artists!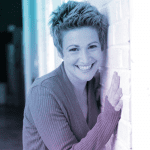 Lesley Berkowitz-Zak (The Mom) is a Philadelphia based physical theatre and circus artist. This is her second project with Elephant Room with the first being Suicide Stories in 2017. She has performed with Tangle Movement Arts, Tribe of Fools, Revolution Shakespeare, Adirondack Shakespeare Festival and Curio Theatre Company. Love to john and little bug.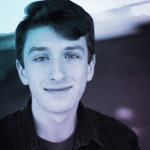 Matt Wolfinger (Johnny) A recent graduate of DeSales University with a BA in Communication, Matt was involved in several productions through the school's theatre department, playing Jack and the "We Beseech Thee" track in their productions of Into the Woods and Godspell respectively. He is eager to be a part of this production and can't wait to tell this wonderful story alongside a team of such talented and passionate people.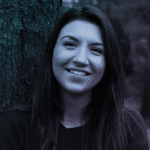 Monica Fotusky (Stage Manager/Assistant Director) is an actress and multi-medium artist of the Philadelphia and suburban area of Pennsylvania. She has been performing with Without A Cue Productions for over two years; and, where she has over twenty credited roles. Other credits of hers include, Sister in Suicide Stories: Gallery of the Untold (ERP), Titania/Hippolyta in A Midsummer Night's Dream (West Chester Summer Theatre), Maria in Twelfth Night, Kate Mundy in Dancing at Lughnasa, Kate Sullen in The Beaux Stratagem, Marcela Dean in Second Samuel (Center for Performing and Fine Arts) and, Anne Gilbreth in Cheaper By The Dozen (Actors NET Bucks County). Monica is certified with the Great Lakes Michael Chekhov Consortium. She has spent summers as props assistant for Ocean City Theatre Company and worked as scenic artist assistant for Limelight PAC. Monica is a graduate of Pulse Beauty Academy and The Center for Performing and Fine Arts. To accompany Monica in her acting journey and check out her latest pieces of art, follow her Instagram, @mofotusky and for her art @mofos_artshow 
Edie knits in her living room, where the only furniture left is a couch. When her troubled son Jacob arrives and wants to take her couch from her, Edie declares enough. As mother and son fight over the last piece of furniture in the house, the events that lead them to this point are finally laid bare.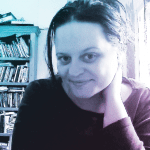 Shannon Murdoch (Playwright) is the winner of the Yale Drama Series Award for her play New Light Shine, which was also selected for the National Play Festival. It is published by Yale University Press with a foreword written by John Guare. Virus Attacks Heart was produced at EAT New Works Festival, NYC, Planet Connections Festival NYC and Venus Theatre Company in Maryland. It is published by Original Works. Dog & Boy was a finalist for the Rodney Seaborn Playwrights Award and break, or catch firewas a finalist for the Patrick White Playwright Award from Sydney Theatre Company. Other plays include One Cloud (Theatreworks, Melbourne), Everything in Between(Smith& Kraus, Best 10 Minute Plays) and Act Accordingly (JAC Publishing). Shannon holds a first class honours degree in Theatre and Creative Writing from Griffith University and is a graduate of The Playwrights Studio at the National Institute of Dramatic Art. An Australian delegate to the International Youth Playwrights Festival (Interplay), she has received writing fellowships from the Australian Council for the Arts, the Djerassi Resident Artists Program in California, Victoria Writers Centre and Hothouse Theatre. She can be found at www.shannonmurdoch.com.au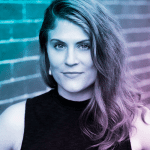 Elizabeth Potter (Director) is a New York City based producer and director. Having her start in musical theatre, Potter has performed with regional and off-Broadway theatres and on-screen in commercials and independent films. Alongside her performance career, Potter has built experience in box office and company management, sales, dance instruction, and non-profit community development and outreach, which now informs her work as a producer and director for film, video, photography, and live experiences. In 2018, seeking to provide an empathetic space to hone the creative process, increase artistic skill, and quality output, she founded Potter Productions, LLC to connect artists with the resources they need to refine and execute their vision. More at potterproductionsllc.com and eapotter.com and on socials @potterproductionsllc and @e.a.potter.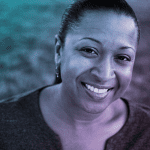 Michelle Thomas-Hanson (Edie) is excited to voice the role of Edie in her first production with Potter Productions.  She has enjoyed performing in a number of productions with a variety of fantastic theater groups throughout the New York and New Jersey area.  A certified audio engineer and voice-over artist, she has also been in several independent film and web-based productions.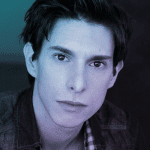 Topher Naylor (Jacob) is a New York based actor and writer. He grew up in Yorkshire, England where his passion for the arts first took him to London as a teenager where he worked in the London theatre scene for several years. And later coming to NYC to train at Circle in the Square Theater School. He is excited to voice the role of Jacob in "Couch."
Before the nation turned its attention to the opioid epidemic, chronic pain patients and the people who loved them had long experienced the consequences of overprescription. Once the impact was addressed, they faced the new challenge of abrupt changes in their care plans aimed to get people off of medications they never should have been given for long-term use. Take Care explores the impact this has on a marriage where 'in sickness' loses the certainty of 'in health,' leaving a woman desperate to be free from her pain.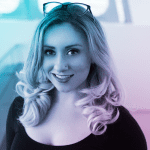 Caity-Shea Violette (Playwright) is a national award-winning playwright who makes stories about invisible disabilities, gender-based violence, and complex trauma accessible to wider audiences. Her plays include TARGET BEHAVIOR (Kennedy Center's National Partners of the American Theatre Playwriting Excellence Award Winner, Kennedy Center's David Mark Cohen National Playwriting Award National Semi-Finalist, Shakespeare's Sister Playwriting Fellowship National Semi-Finalist), REAP THE GROVE (Tennessee Williams/New Orleans Literary Festival New Play Competition Finalist), THE STAND (InspiraTO Playwriting Contest Finalist), DISCONNECT (Kennedy Center's Ten-Minute Play Competition National Finalist), SAVE THE DATE (InspiraTO Playwriting Contest Finalist), LILY (Kennedy Center's Ten-Minute Play Competition National Semi-Finalist) and others. Her work has been produced and/or developed at such places as the Kennedy Center, Boston Playwrights' Theatre, Artemisia Theatre, Theatre InspiraTO, Commission Theatre Co., 20% Theatre Company, E.D.G.E. Youth Theatre, Ignition Arts, and more. She is a member of Dramatists Guild of America. Caity-Shea earned her BFA in Theatre from University of Minnesota, Duluth and is a graduate of St. Paul Conservatory for Performing Artists. She is currently pursuing her MFA in Playwriting at Boston University.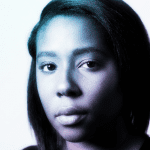 Latrice Smith (Director) is a Philadelphia native who earned her B.A. in Theatre and Strategic communication from The University of Scranton. She has worked with Elephant Room Productions since summer of 2017. Latrice is an actor, director, Stage manager and Producer primarily based in Philadelphia. Currently she is the Producing Intern at the Vineyard Theatre in New York and will appear in the reading Beacons by Dan Mauro in June. She is thrilled to be working with ERP on this project!
NEWS
The latest updates on ERP's opioid project.
EERS
Read about the development process as the finalists progress through the our Elephant Ears Reading Series.