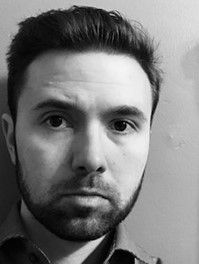 December 2022 – Part of A Month of Short Plays
Synopsis
When 10-year-olds Jason and Sammy discuss the new Pg-13 movie, Slime Leechers; they soon realize they're whole understanding of words, language, and forms of communication must change if they want to avoid getting their mouths washed out with soap by their parents for using the bad language rampant in the film.
About the Playwright
WILLIAM R. BOERSMA, received his BFA in Playwriting and Creative Writing from DePaul University, and a Master of Arts in Teaching from National Louis University. Will's adaptation of O. Henry's The Ransom of Red Chief, TWO DESPERATE MEN, was a finalist in the Art of Adaptation Festival at CityLit Theatre in Chicago in 2019. He is a two-time runner up in the 2011 and 2013 YouthPLAYS New Voices One-Act Play Competition for young playwrights. His scripts ANIMALS and THE BOYS, THE BED, AND THE BALSA are published with YouthPLAYS; THE ART OF PARENTING with the literary journal Crook and Folly at DePaul University; and A GOLFING ANNIVERSARY with the literary journal Outrageous Fortune at Mary Baldwin College. Will's theatrical works have been produced, performed, published, and/or received staged readings around the world in 16 states, 5 countries, and on 4 continents. As always, Will thanks his family and friends for their unwavering support.