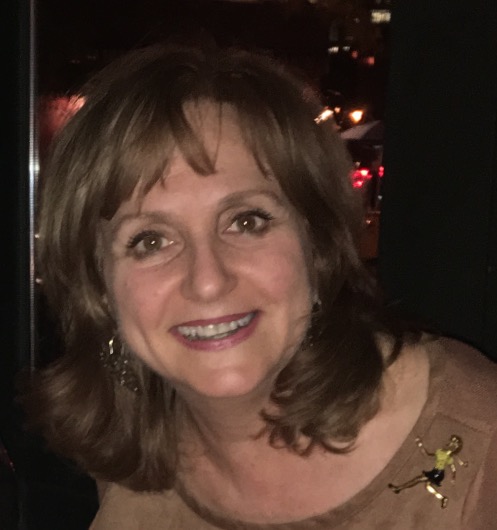 October 2022
Synopsis
What happens when a woman riddled with phobias and anxiety meets a new male neighbor lonely and desperate for friendship?
Maladies, a three person comedy set in contemporary Queens, New York, is about Jo, a middle aged woman suffering from PTS due to a past traumatic experience, the truth of which unfolds throughout the play. As a result, she has developed severe anxiety and agoraphobia, setting her off in fits and spins as she tries to cope with simple day to day tasks like throwing out the garbage. In other words, Jo is no fun to be around. Mel, a disheveled widower moves in next door and is desperate for friendship. Not knowing Jo's maladies, he suggests they both take dance lessons. This sends Jo running for a paper bag to breathe into. Jo must finally admit her maladies to Mel and hope he doesn't run for the hills. Jo is forced to dig down and draw herself out to help her lonely neighbor, and in turn she realizes she is lonely, too. Jo is now faced with having to overcome her fears and get back into the world she forgot could be possible.
This play explores the themes of living life, fighting fears and letting people into your heart.
This comedy is Neil Simon meets Woody Alan. A three hander with a one unit set. Cha-ching! 90 minutes.
Maladies is a play for our times when, after the pandemic, everyone seems to be anxious about just how to get back out there and start living again.
Maladies has been developed by dramaturge Cate Cammarata on the Create Theatre platform and has had two developmental readings with an Equity cast.
About the Playwright
Chris Sherman's writing credits include book and lyrics for the Newark Production of "Jack, A Musical Fantasy", produced at The Theater of Universal Images in Newark, NJ in cooperation with The Henry Street Settlement. Excerpts from this musical were performed at Lincoln Center Out of Doors in New York City. She was a semi-finalist in the Screencraft Writing Contest and was chosen for the 2020 New York Theater Festival. Her other plays include, "The Inferno", directed by James Rocco, performed virtually for Abingdon Theater Company's Around the Table Series in New York City. Also, "Life Alert", which was performed at the Embers Theater in Columbus, Ohio in October-November, 2021. "Maladies" is Chris' third comedy. Her new comedy, "The Mothers", is currently in development with CreateTheatre under the direction of Cate Cammarata. Chris was executive director and founder of The Newburyport Community Players in Newburyport, Massachusetts. Chris has also had a three year assignment writing a humor column for the Newburyport Daily News. She has been published in "Penguin's Book of Italian-American Humor," edited by Regina Barreca, and currently writes essays for The Villager and The West Villager newspapers. Chris has an undergraduate degree from Emerson College in Boston and earned her Master's Degree from New Jersey City University. She is a member of CreateTheater (founding member), the Drama League, Theatre Resources Unlimited (TRU) and The Dramatist Guild.