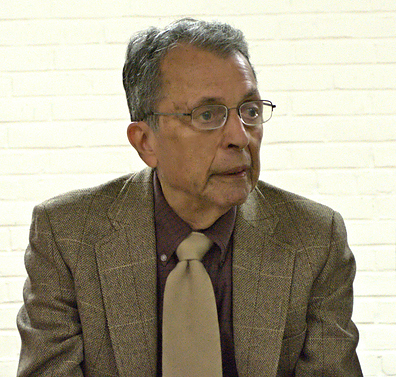 Philadelphia – August 2019
Summary
Meet the Ayala family of Miami, Florida. Wilson, an Hispanic American, 40 years old, is an undercover agent for the D. E. A (Drug Enforcement Administration). Esperanza (Essy) Ayala, 17 years old. Is a bright, beautiful high school senior with a college scholarship in her future. Nelson Ayala, 15 years old; is a high energy, risk taking high school sophomore. (Their mother, a druggie with a reputation for promiscuity recently committed suicide.)
Add Jane Halderman, 36 years old, to the mix. She is also an undercover agent for the D.E.A and Wilson's partner both at work and in their private lives. Her presence adds another dimension to the Ayala home where the children are still unable to cope with the devastating loss of their mother. Wilson has made it clear that in the foreseeable future, he and Jane will marry. The home life, what there is of it, is exacerbated by Wilson's job. He and Jane, as undercover agents, sometimes work 24/7 as well as having to spend time in Panama and Colombia where they come in contact with major drug dealers and money laundering operatives.
And then along comes a shadowy figure named Jason Calley, Esperanza's new boyfriend. He is
33 years old but looks ten years younger. He is a professional informer.
When Wilson and Jane suddenly leave Miami for Medelline, the drug capital of Colombia, Jason shows up at the Ayala apartment. It is a household rule that non-family members may not enter – and it is especially dangerous when an informer wants to gain entry. But with the father out of the country and because Esperanza and Jason have a new, albeit tenuous relationship, he contrives to make a midnight call. Nelson and Esperanza have been drinking and drugging so when Jason connives to get Esperanza to let him in, the teenagers have conflicting emotions. Esperanza is sexually excited. Nelson is resentful for many reasons. And the drugs add fuel to the fire. When Esperanza orders her younger brother to bed, he initially refuses; then finally gives in. Esperanza and Jason begin making love on the living room couch at which point a high strung, out of control Nelson explodes out of the bedroom, knife in hand.
He attacks Jason. Unfortunately, tragically, the struggle results in Esperanza being killed.
In the final scene, Wilson and Jane have returned from Colombia. They mourn the death of Esperanza but vow to support and save Nelson, who has been imprisoned and is awaiting trial. Wilson Ayala has been a dedicated federal agent and a dedicated father. But the drug wars have claimed more victims: the Ayala family.
About the Playwright
LAWRENCE DUKORE – Lawrence began his writing career with the Richard Pryor film, GREASED LIGHTNING, produced by Hanna Weinstein for Warner Bros. His television play, A MISTAKEN CHARITY was produced by Lindsay Law for PBS/American Playhouse and was nominated for a Writers Guild of America award for best dramatic writing. As a lyricist, his songs were recorded by Bernadette Peters and Chita Rivera. Mr. DuKore has written daytime tv serials: ONE LIFE TO LIVE for ABC and SEARCH FOR TOMORROW for NBC. For Saturday morning television, he wrote the cartoon series, THUNDER CATS and SILVER HAWKS. His young adult novels, NEVER LOVE A COWBOY and LONG DISTANCE LOVE, were published by Bantam. THE BOY BARRIER and its French version, LA RIVALE were published by Scholastic. He is a member of the Actors Studio Playwrights/Directors Unit and the HB Playwrights Foundation. The latter group presented two of his plays, BUDDIES and BLESS THIS HOUSE. His plays have been produced regionally and off-Broadway. EXPLODING THE SWAN had its world premiere at the Montauk Playhouse, produced by Bill and Anita Brown. His play, SPINSTERS, was presented at Tennessee Stage (Knoxville)and also at CenterStage in Greenville, South Carolina. More recently, Tennessee Stage presented his coal-mining play, CARRY ME BACK TO WEST VIRGINIA. Mr. DuKore has been a semi-finalist three years running in the American Globe Theatre Festival of One Act Plays. He was a finalist in the Heideman Awards competition at the Actors Theatre in Louisville for his one act play, WHEN MEN WERE MEN. This play took first prize / "Audience Favorite" at the American Globe Theatre / Turnip Theatre Festival in New York City and was later presented in Kingwood (Texas) as part of their festival. His one act play, THE DAY THAT BRANDO DIED, was also a finalist in the Heideman Awards at the Actors Theatre in Louisville and was presented at the Jewish Ensemble Theatre (Michigan) and subsequently presented at CenterStage in Greenville, South Carolina. His play, STAINED GLASS, premiered off-Broadway at the Metropolitan Playhouse and HAMLET'S GHOST is premiering at the Rough Magic Shakespeare Company in Jonesboro, Arkansas where the play took first prize. More recently, his comedy, SUNSHINE, enjoyed a healthy off off Broadway run at Teatro LATEA. Most recently, his comedy, SKATING ON THIN ICE, was presented off Broadway by the Abingdon Theatre Company.