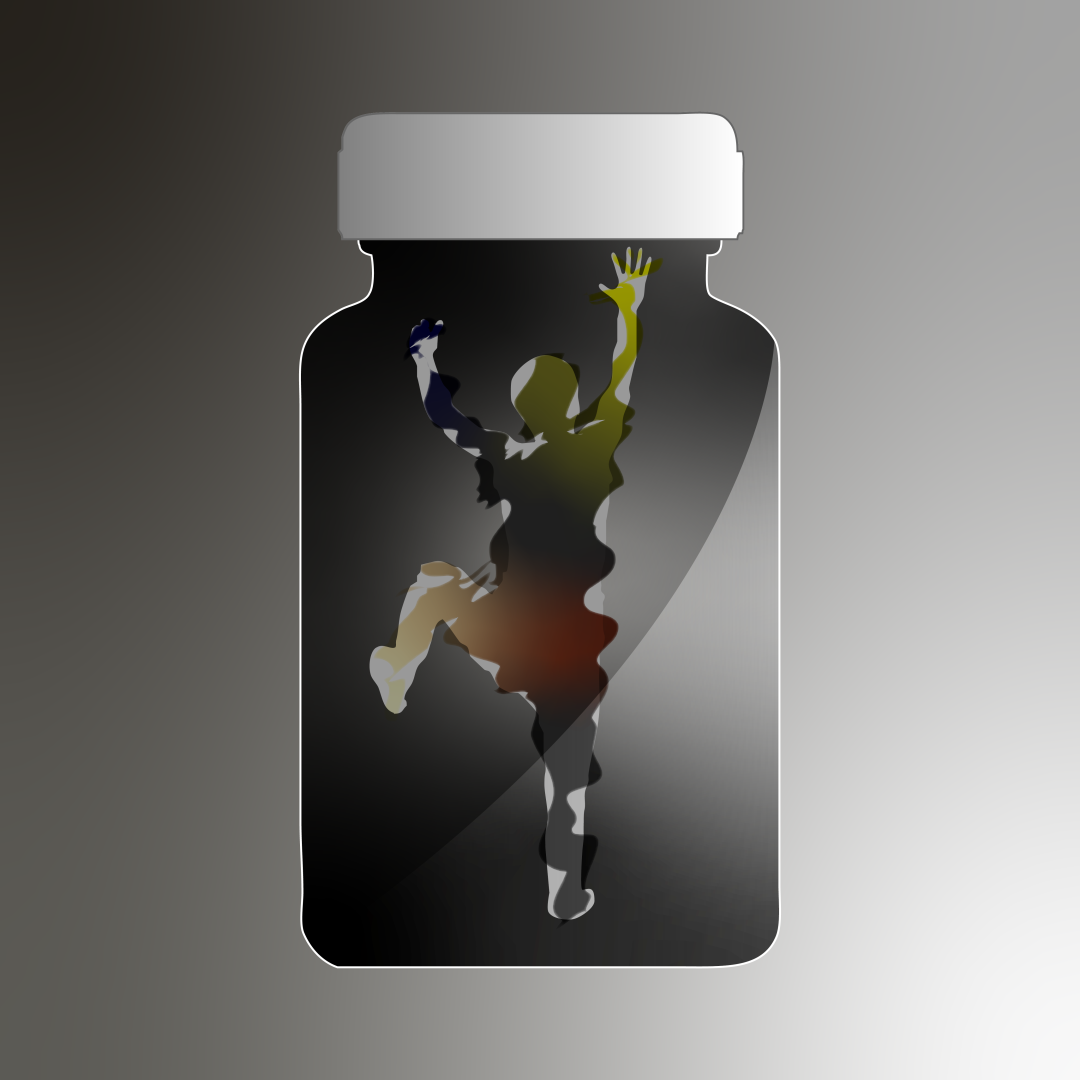 February 2019 – Philadelphia & NYC
This month we are taking eight short plays through the EERS process for our upcoming project.  Centered around the opioid crisis, these plays each explore a different perspective on this important and timely issue.  Read on for more about the plays and their playwrights.
Take Care by Caity-Shea Violett
Synopsis: Before the nation turned its attention to the opioid epidemic, chronic pain patients and the people who loved them had long experienced the consequences of overprescription. Once the impact was addressed, they faced the new challenge of abrupt changes in their care plans aimed to get people off of medications they never should have been given for long-term use. Take Care explores the impact this has on a marriage where 'in sickness' loses the certainty of 'in health,' leaving a woman desperate to be free from her pain.

Caity-Shea Violette is a national award-winning playwright who makes stories about invisible disabilities, gender-based violence, and complex trauma accessible to wider audiences. Her plays include TARGET BEHAVIOR (Kennedy Center's National Partners of the American Theatre Playwriting Excellence Award Winner, Kennedy Center's David Mark Cohen National Playwriting Award National Semi-Finalist, Shakespeare's Sister Playwriting Fellowship National Semi-Finalist), REAP THE GROVE (Tennessee Williams/New Orleans Literary Festival New Play Competition Finalist), THE STAND (InspiraTO Playwriting Contest Finalist), DISCONNECT (Kennedy Center's Ten-Minute Play Competition National Finalist), SAVE THE DATE (InspiraTO Playwriting Contest Finalist), LILY (Kennedy Center's Ten-Minute Play Competition National Semi-Finalist) and others. Her work has been produced and/or developed at such places as the Kennedy Center, Boston Playwrights' Theatre, Artemisia Theatre, Theatre InspiraTO, Commission Theatre Co., 20% Theatre Company, E.D.G.E. Youth Theatre, Ignition Arts, and more. She is a member of Dramatists Guild of America. Caity-Shea earned her BFA in Theatre from University of Minnesota, Duluth and is a graduate of St. Paul Conservatory for Performing Artists. She is currently pursuing her MFA in Playwriting at Boston University.
---
Suddenly by Ellen Davis Sullivan
Synopsis: A couple is forced to contend with bitterness and anger along with their grief as they write an obituary for their daughter.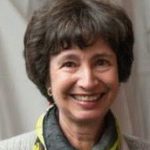 Ellen Davis Sullivan is an award-winning writer of stories, non-fiction and plays. Her stories have appeared in print journals including Cherry Tree, Stonecoast Review and Moment Magazine. Her essay, The Perfect Height for Kissing won the 2014 Columbia University Non-Fiction Prize and was published in Columbia: A Journal of Literature and Art. Her one-act plays have been produced in festivals around the country. She is a member of the Dramatists' Guild.
---
Under the Shattered Streetlight by Jonathan Joy
Synopsis: Under the Shattered Streetlight is a non-binary dramatic piece about addiction, hope, and reaching out to help each other.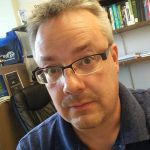 Jonathan Joy is the author of 50 plays that have been staged in 18 US states, including a four week 2018 run of Darlene's Resistance Monologue with The Open Fist Theatre in Los Angeles and Don't Drink the Jet Fuel, winner of the University of Illinois 2018 Inner Voices Social Issues Theatre national writing contest. He is also the winner of 9 West Virginia Writers awards in the last three years, including one for Beans and Franks Never Tasted So Good. His farce Little Donkeys and Elephants was named one of eight winners (out of 150 entries) of the Chappaqua Library's 2016 Political Comedy Play Festival in New York. His Down on Sandusky Road ten-minute went on to a film production, directed by Josh Baldwin.
Joy is an Associate Professor of English at Ashland Community and Technical College in Ashland, KY. He also plays the fictional part of Professor Theo on Professor Theo's Mystery Lab, a podcast of children's stories he writes, records, and edits with his wife and son (professortheo.com), based on his newspaper column with the Greater Ashland Beacon.
---
Paindemonium by Joyce Fontana
Synopsis: Using rap dialogue, Paindemonium depicts the perfect storm of events, in the words of the key players, which resulted in the opiate crisis that is scourging the nation. The irony of good intentions in the treatment of pain by medical professionals and government agencies, converging with the evil doers from Big Pharma and the illegal drug trade, initiated the epidemic of opiate deaths while leaving chronic pain sufferers limited options for relief.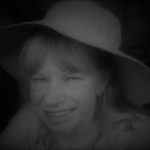 Joyce Fontana, PhD, has had short plays in Play Festivals across the U.S: Productions of 23 Skidoo, (Durango CO); Trail Meetups (Manhattan), Satellite Buddha (Queens, NY) and Paindemonium – 5 Minute Version (Houston); Readings: Exhibitions at a Picture (Princeton IL, Burnsville MN), The Road to Hell and Since You Asked (Valdez AK) and The Strawberry Fields Dowry Cartel (Gulf Shores AL). Revival was selected for a reading at the 2018 Midwest Dramatists Conference (Kansas City). Paindemonium, One Act version, was read at Kainaliu, Hawaii. Joyce works, plays, and writes in beautiful Southwest Colorado, where she lives with her husband and two dogs.
---
It's A Forever Thing by Matthew Klein
Synopsis: It's A Forever Thing explores the devastating cost of addiction from those in its throes and the ones in its orbit. Maggie, a professed pill popper, overdoses and is found by her husband, Dylan. Dylan tries to get her to the hospital in time but is too late to save her. While there, Maggie's mother, Florence arrives and discovers the fate of her daughter. From there Florence confronts Dylan and Maggie's former psychologist, Joan, in order to find someone to blame for her daughter's death. Failing to find closure in her anger and grief, Florence leaves them both and must now deal with the greatest challenge: moving on.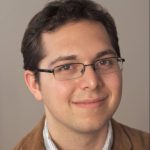 Matthew Klein is a NYC based playwright who grew up in Center City, Philadelphia. His plays have been shown all over the U.S. and last year his mash up of Hamlet and film noir, Dead For A Ducat received rave reviews at the Toronto Fringe Festival. Matthew's follow up piece Star-Crossed – A Dashiell Hamlet Tale will debut at the Orlando Fringe Festival and then travel to the Capital Fringe Festival this summer. Matthew is also a co-founder of Reign Or Shine Productions, through which he has produced the acclaimed "Love Drunk" developmental series for going on five years now and worked with dozens of playwrights to help foster a safe space where new voices can be heard. His drama, Through The Eye will be having a staged reading at The Drama League this April as well.
---
Gun Hill Road by Philip Cioffari
Synopsis: A teenage girl seeks help and comfort from the owner of an all-night diner.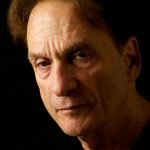 Philip Cioffari is the author of the novels: THE BRONX KILL; CATHOLIC BOYS; DARK ROAD, DEAD END; and JESUSVILLE; and the story collection, A HISTORY OF THINGS LOST OR BROKEN, which won the Tartt First Fiction prize and the D.H. Lawrence award for fiction. He is a playwright member of the Actors Studio. He has written and directed for Off and Off-Off Broadway. His Indie feature film, which he wrote and directed, LOVE IN THE AGE OF DION, has won awards such as, Best Feature Film at the Long Island International Film Expo, and Best Director at the NY Independent Film & Video Festival. He is professor of English at William Paterson University in New Jersey. www.philipcioffari.com
---
The Monster that Comes at Night by Robby Justiss
Synopsis: A teenage boy tells his sister a story in an effort to help her cope and understand the abusive environment they live in. The fictional story and the world they operate in slowly begin to converge with each other.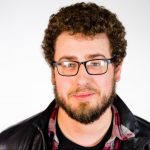 Robby Justiss is a writer, actor, and producer raised in Morgantown, West Virginia and currently residing in Chicago, Illinois. He has written and directed numerous short films that have played at prestigious film festivals across the world. He is an alum of Harold Ramis Film School at The Second City and is also a Resident Director at Seven Stories Theatre Company.

---
Couch by Shannon Murdoch
Synopsis: Edie knits in her living room, where the only furniture left is a couch. When her troubled son Jacob arrives and wants to take her couch from her, Edie declares enough. As mother and son fight over the last piece of furniture in the house, the events that lead them to this point are finally laid bare.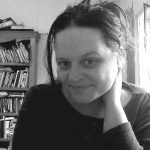 Shannon Murdoch is the winner of the Yale Drama Series Award for her play New Light Shine, which was also selected for the National Play Festival. It is published by Yale University Press with a foreword written by John Guare. Virus Attacks Heart was produced at EAT New Works Festival, NYC, Planet Connections Festival NYC and Venus Theatre Company in Maryland. It is published by Original Works. Dog & Boy was a finalist for the Rodney Seaborn Playwrights Award and break, or catch fire was a finalist for the Patrick White Playwright Award from Sydney Theatre Company. Other plays include One Cloud (Theatreworks, Melbourne), Everything in Between (Smith& Kraus, Best 10 Minute Plays) and Act Accordingly (JAC Publishing). Shannon holds a first class honours degree in Theatre and Creative Writing from Griffith University and is a graduate of The Playwrights Studio at the National Institute of Dramatic Art. An Australian delegate to the International Youth Playwrights Festival (Interplay), she has received writing fellowships from the Australian Council for the Arts, the Djerassi Resident Artists Program in California, Victoria Writers Centre and Hothouse Theatre. She can be found at www.shannonmurdoch.com.au