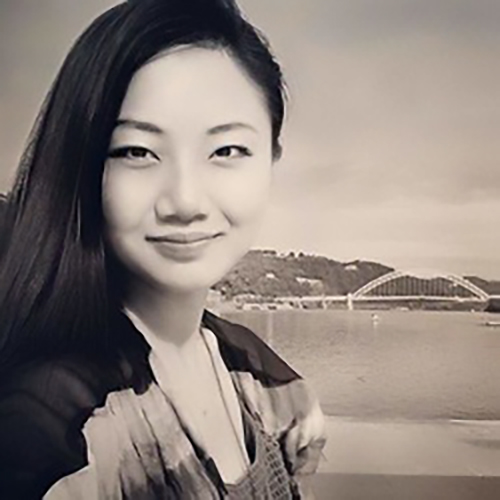 New York City – July 2016
The Playwright
RAN XIA is an interdisciplinary dramatist, director, designer, and visual artist. She co-founded theatre collective The Arctic Group and curates The Polar Bear Plunge showcase monthly at Bunga's Den.
Past visual arts projects include Art Takes Times Square, Stories of the Creative (SEE.ME), Dacia Gallery (Times Square Arts Centre), Spiegel Me (Installation at Fountains Foundation, Columbia College, Chicago).
Recent theatre credits include The Enchanted Realm of Rene Magritte (Exquisite Corpse Company), Wanda, Daisy, & the Great Rapture (Exquisite Corpse Company), Disability (by Ivan Faute, Planet Connections Festival), Princess Anybody (Dir.Rachel Graf Evans, A physical performance piece/forum theatre), Word Play (Radioactive Festival and Midtown International Theatre Festival 2016), [AI] (An adaptation of Ayn Rand's Novella Anthem at Brick Theater), Baby Fat: Act I(A punk rock opera based on Screeching Weasel's album of same title, Dir. Michael Scholar, Jr. with Columbia Stages and LA MAMA); and ongoing project: Harmony (a prerecorded virtual audio play).
At Dixon Place: North (Playwright), They Lived in the Attic (Playwright, Dir.), [ai] (Script/Director), Tabula Rasa (Playwright / Director / Production Sound Designer), and Word Play (Playwright, Dir. Florence Le Bas). Her shorts: Heavenly Bodies Move in Space and The Invisible of the Sidewalk both won first prizes at MITF's short play lab. Set design credits in NYC: Animals Out of Papers (by Rajiv Joseph, set designer); July House (Fringe NYC 2015, Set Design), A Kid Like Jake (Scenic and Lighting).