ELEPHANT ROOM PRODUCTIONS PRESENTS
a staged reading of
Ventilator Blues
a new play by Robert Kerr
directed by Lauren M. Shover
Caught in the alternately ominous and absurd machinery of an impersonal, high-tech, largely automated (and possibly malfunctioning) police state, a mother and daughter fight to maintain their bond with each other while seeking a way to gain their freedom. As the conditions of their detention become more and more intolerable, their loyalty to each other is tested and the true reason they are under investigation is revealed.
Cast:
Alice: Loralee Tyson
Grace: Michelle Bucci
Voice: William Gwyn
Female Voices: Katie Wilson
Other Various Male Voices: Christopher G. Ulloth
—
Director: Lauren M. Shover
Asst. Director: Katie Wilson
Stage Manager: Phil Czekner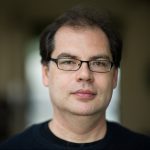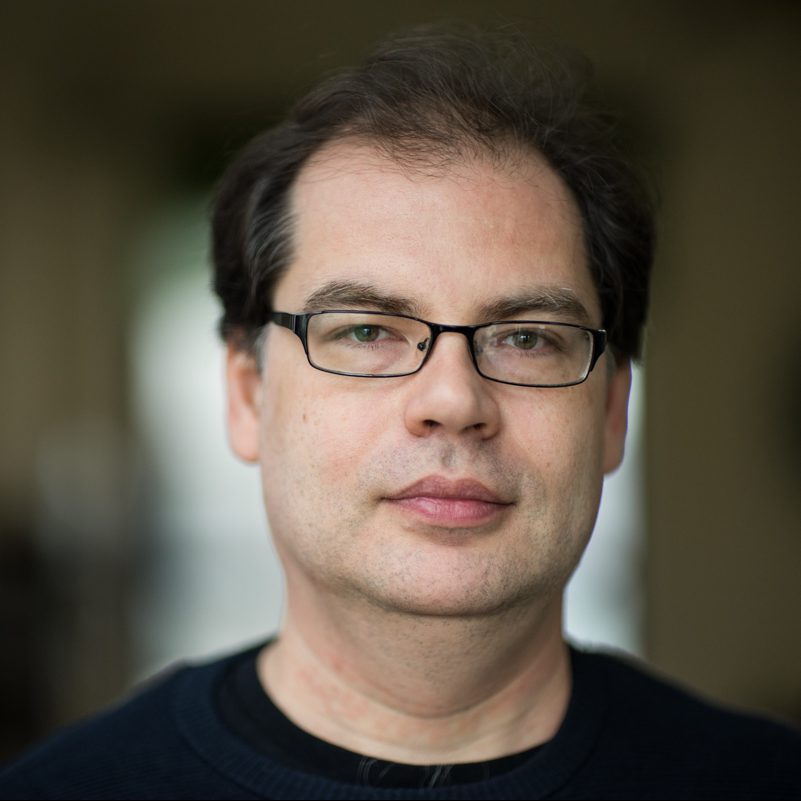 Robert Kerr
Playwright
Robert Kerr's produced plays include "The End of the Road" (The Juilliard School), "The Potato Creek Chair of Death" (Ensemble Studio Theatre), "The Sticky-Fingered Fiancée" (with composer Mat Eisenstein, Raw Impressions Musical Theatre and Bedlam Theatre) "To Whom" (Brick Theater, Brooklyn), and "The Squizzinator" (Project Y Theatre).  His play "Kingdom Gone" was translated into Russian as part of a new Lark Play Development Center program and received readings at Teatr.doc in Moscow and in Yekaterinburg and Perm, Russia.  His plays have been developed at the Actors Studio, Playwrights Horizons, id Theater's Seven Devils Playwrights Conference, Thingamajig Theater, the Great Plains Theater Conference, the Inkwell, and the O'Neill Playwrights Conference.  He was a playwriting fellow at Juilliard, a Jerome Fellow at the Playwrights' Center in Minneapolis, and a founding member of Bedlam Theatre in Minneapolis.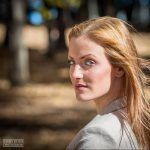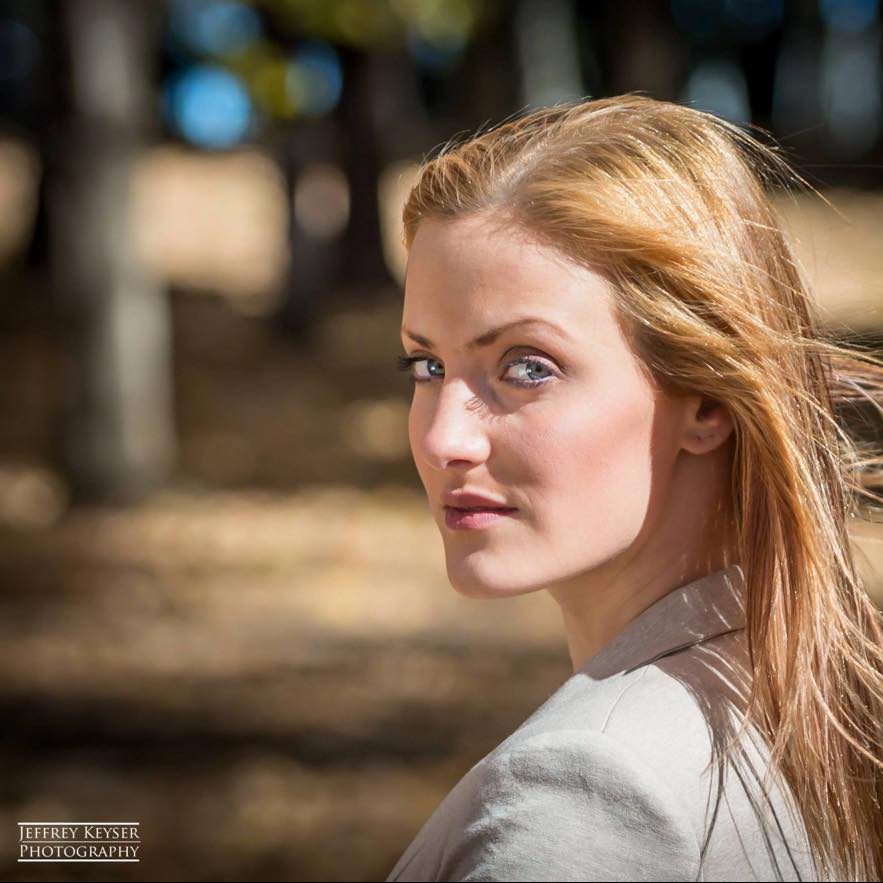 Lauren M. Shover
Director
Lauren M. Shover began her work in Philadelphia at Brat Productions working as the Assistant Director to Director, John Clancy, on their production of The Last Plot in Revenge. Lauren has also worked with Simpatico Theatre Company as Assistant Producer on their Second Stage Series as well as Bucket List Productions as Associate Producer running their ongoing interactive theatre show, Trapped in a Room with a Zombie. In New York City, Lauren has worked with the Artful Conspirators as Assistant Director for their workshop of Bad Husband written by Dano Madden as well as the 92nd St. Y Resident Artists as Director of their workshop of First Snow written by Christopher G. Ulloth. In 2014, Lauren co-founded the development and workshopping company, Elephant Room Productions. Elephant Room Productions has workshopped new pieces such as Foothills Park and Beautiful American Soldier by Dano Madden, Whispers by Phil Czekner and Captive by Lauren M. Shover. Captive is a piece Lauren wrote this past year which is centered around the difficulties of addiction. This piece has served as one of Lauren's inspirations that led her to her return to the educational system in pursuit of a Master's degree in Psychology, which she is currently working on.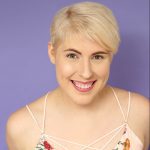 Loralee Tyson
Alice
Loralee is psyched to be working with Elephant Room Productions! Select film credits include: Frenemy Mine, Stranded at the Altar, and The Third of July. Select NYC theater include: Mother's Peak (Manhattan Rep), Ten Commandments (NYNW Festival), A Serious Person (Manhattan Rep and MITF), and The Threepenny Opera (Marvell Repertory *Drama Desk Nominee 2012). For a good time check out www.loraleetyson.com.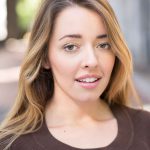 Michelle Bucci
Grace
Michelle is thrilled and so very grateful to be a part of this fantastic production! She has been involved in the project since it's original work-shopping and is excited to bring it to life. Michelle most recently moved to New York City in October to follow her dreams and pursue acting and singing full time. She is a lover of all things arts, dancing, dogs, and cheese! Check out her website www.michellebucci.com to see what she's all about!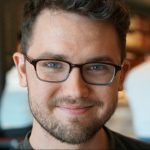 William Gwyn
Voice
William Gwyn is a New York based theater artist. After interning with The Public Theater, Triad Stage, and Temple Theater, William has worked for nonprofit and corporate organizations in various administration positions. His favorite New York & Philadelphia acting credits include Queens Shakespeare. Co/What Dreams May Co. King Lear, Manhattan Repertory Theater's Hackers & Heroes, Elephant Room Production's reading of Foothills Park, and Dixon Place's North. He received his Bachelor of Arts in Theater Performance from Appalachian State University in Boone, North Carolina.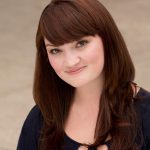 Katie Wilson
Assistant Director/Various Female Voices
Katie is a Philadelphia based artist working in theatre, film, and music who studied Acting/Directing as an undergrad at DeSales University in Center Valley, PA. She has worked with many Philadelphia/Allentown based theatres such as The Pennsylvania Shakespeare Festival, The Pines Dinner Theatre, and Equalogy Inc. Touring Company. Katie currently works as a Music Teacher at Yes! And… Collaborative Arts and an Actor at Terror Behind the Walls at Eastern State Penitentiary. Formerly worked in management and marketing for Lush Cosmetics. Through her artistic and professional endeavors, Katie is always trying to find a way to incorporate some facet of learning into theatre and music to educate youth and beyond on topics that otherwise get ignored. She is currently working on a project to tour college campuses for such purpose. Never not humming.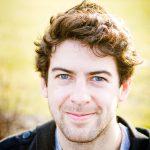 Phil Czekner
Stage Manager
Phil Czekner is a Philadelphia based actor who recently graduated with a B.A. in Theatre Arts from Bloomsburg University. Currently he is a Teaching Artist with Yes! And… Collaborative Arts and the Executive Director of the Philadelphia and New York based company, Elephant Room Productions. You may also find Phil at Terror Behind the Walls at Eastern State Penitentiary or at an interactive theatre event entitled Trapped in a Room with a Zombie. Phil can also be seen behind the scenes with a number of Philadelphia area theatre companies including The Delaware Theatre Company, Elephant Room Productions and Thespianage. Phil has also held the position of Location Manager at Elephant Room Productions. Some of Phil's favorite roles include David Lewis in Manuscript by Paul Grellong and himself in the original touring production of The Amazing Mr. Franklin or Ben There, Done That.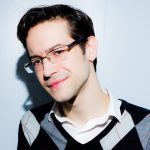 Christopher G. Ulloth
Other Various Male Voices
Christopher G. Ulloth is a New York City based playwright, dramaturg, and graphic designer.  As a graphic designer his resume extends to both corporate and nonprofit clients.  As a playwright he was a semi-finalist for the 2015 Eugene O'Neill National Playwrights Conference.  His plays have been presented at or received development with the Seven Devils Playwrights Conference, Project Y Theatre, the 92nd Street Y (different Y's) and Bloomsburg University.  Currently, he is also an Associate Producer for Project Y Theatre. His short play "Sex Robot" has been published on Indie Theater Now. He received his Bachelor of Arts in Creative Writing with a minor in Theatre Arts from Bloomsburg University.