Laurel is sick. Her roommates want her to get better. How do you help someone who can't afford health insurance? Does it involve setting a car on fire? As I Was, Not As I Am is mainly about roommates, headaches, clubbing, upstairs neighbors, arson, and washing machines; but it's also about love: the kind that would make you do anything for each other.
Elephant Room Productions is proud to present the world premiere of As I Was, Not As I Am, a new play by Alice Hakvaag, directed by Julianne Schaub. This timely new play was first developed in our Elephant Ears Reading Series, and will be presented online for three nights only in August 2020.
AS I WAS, NOT AS I AM
Alice Hakvaag   Playwright
Julianne Schaub   Director
Lorenza Bernasconi   Laurel
Kimie Muroya   Zarya
Boris Dansberry   Melissa
Caren Bermudez   Jeanine
Karen Pauley   Executive Producer
Matt Enters   Executive Producer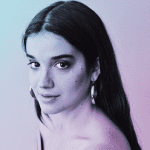 Lorenza Bernasconi (Laurel) she/her/ella is a Latinx actress from Peru, who earned her BFA in Musical Theatre from The University of The Arts. Just like Elephant Room, she is based between NYC and Philly, and is excited to get to work with ERP!
She recently played Eva in the virtual Off-Broadway production of 'Nothing' and other favorites include; Scandusical (The PIT), Donkey-Jote (Thalia Spanish Theatre) Philly: Good Cuban Girls (Teatro del Sol, Arden Theater Co) Yerma (Philadelphia Artists Collective), Las Mujeres ( Power Street Theatre Company).
Thrilled to be working on this piece! Learn More about Her: @Lorenza.Bernasconi lorenzabernasconi.com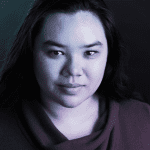 Kimie Muroya | 室屋季美恵 (Zarya): Excited to join Elephant Room Productions for the very first time! Philadelphia: Man of God (InterAct Theatre Company); The Sea Voyage (Philadelphia Artists' Collective); King Lear (Shakespeare in Clark Park); Whisper's Gone (Theatre Exile); Julius Caesar, The Wild Duck (Quintessence Theatre Company). Regional: An Infinite Ache (South Camden Theatre Company); No Exit (Bloomsburg Theatre Ensemble); The Taming of the Shrew (Delaware Shakespeare). Film: Antarctica, Conflagration. Training: Temple University BA 2016, Bloomsburg Theatre Ensemble Acting Internship, Arden Summer Professional Apprenticeship, Theatre Nohgaku. Thanks to Mom, Otosan (父), Mikito and Kayla for all their love and support! Check out more at kimiemuroya.com. As always, BLACK LIVES MATTER.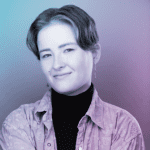 Boris Dansberry (Melissa) (they/them) is delighted to be working with Elephant In The Room productions for the first time as Melissa in As I Was, Not As I Am. A recent graduate, Boris is excited about the future of theatre in Philadelphia, and all the incredible artists with brilliant visions for the future of our industry. You may have seen them last in the Arden Theatre Company's A Midsummer Night's Dream live stream alongside other incredible young artists raising money for the Philly Bail Fund. If you have the means Boris challenges you to find a charity supporting Black trans women, such as the Morris Home right here in Philly, and donate whatever you can. Catch them next in the new musical Crossover taking place as a part of Philly Fringe 2020. Love always to family and friends. Instagram: @borisdans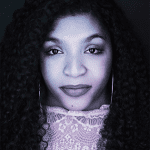 Caren Bermudez (Jeanine) received her B.A. in theatre from The University of Maryland. Her most recent productions include Romeo and Juliet (Indecorous Theatre) In the Heights (Cumberland Players), Ghetto Symphony(University of Maryland) and Good Kids (University of Maryland). Caren is also part of Philadelphia Young Playwrights classroom actor ensemble. She is excited to be performing in her first production with Elephant Room Productions.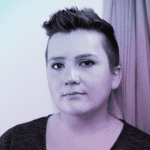 Alice Hakvaag (Playwright) is a queer theatre artist based in Philadelphia, PA. She has worked nationally and internationally as a director, actor, sound designer, and playwright. Locally, she has worked with Theatre Exile, The Arden Theater, ENAensemble, Wings of Paper Theatre Company, Indecorous Theatre Productions, and Elephant Room Productions. Her play Atrytone was recently produced through Maladjusted Productions and was previously part of the 2019 Philadelphia Fringe Festival. Other works have gone through workshops at Elephant Room Productions and 24 Hour Plays. You can find her other plays and credits at alicehakvaag.com. Much love and many thanks to Julianne and the incredible people at Elephant Room!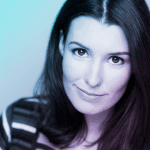 Julianne Schaub (Director, Producer, Marketing Director) is a Philadelphia-based theatre artist and the Marketing Director for Elephant Room Productions. She has been working with ERP since 2017 when she was cast in their Fringe Festival piece Suicide Stories: Gallery of the Untold. In addition to her responsibilities as Marketing Director, she has also participated in several EERS Readings as well as directed one of the pieces featured in the company's 2019 project on the opioid crisis, The Fifth Vital Sign.
Julianne could honestly talk for hours about what an incredible group of people ERP has in its ever expanding herd. So she will just settle for saying "Thank you. I love you. I can't wait to hug you all in person. In the meantime, let's make some art and bring some light into the world we live in."
AUGUST 28th - 30th
at 7:00 PM
Check back soon for more info on how to watch the premiere!