Girl wishes she'd stayed in, but when you're in college, you're supposed to party, right? You're supposed to go out. She downs a shot. Maybe two. Is she having fun yet? She thinks she'll just leave early. Walk home in the crisp air, sober up – sticking to well-lit paths, of course.
Lady mourns her shift at the club, dancing for change tonight, since young boys don't know how to tip. She's tired. She's so tired. Her head hurts. She can't wait to crash in bed, but first she has to make it home without crashing the car.
Woman singes her grandson's birthday cake. She was always better at pie, anyway. But cake is traditional… she musters up the gumption to walk to the corner store for Betty Crocker. Her husband grumbles disapprovingly. It's late.
But nothing goes as planned, and Girl gets attacked, and Lady falls apart, and Woman loses her mind.
And no one knows if it's a virus, or what.
But these females – and not just these females… aren't female anymore.
They're nothing, just skin and bones, no color, no hair, no feelings, no… parts.
And they certainly aren't merciful.

directed by lauren m. shover
featuring
girl: zoe nebraska feldman
lady: natajia sconiers
woman: ginger agnew
male: blake alvey
jane: sol madariaga
john: christopher david roché
stage manager: latrice smith
set designer: annemarie branco
lighting designer: eric baker
sound designer: lauren m. shover
props designer: carly e. carman
graphic designer: christopher g. ulloth
technical assistant: toni o. carosella
assistant director: latrice smith
assistant stage manager: carly e. carman
producer: christopher g. ulloth
executive producer: gregory furman

September 5-9, 2018
Skinner Studio at Plays & Players
1714 Delancey Pl,
Philadelphia, PA 19103
Schedule:
Wednesday, September 5 at 9 PM
Thursday, September 6 at 9 PM
Friday, September 7 at 9 PM
Saturday, September 8 at 3 PM
Saturday, September 8 at 9 PM
Sunday, September 9 at 5 PM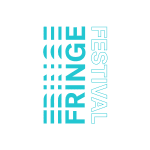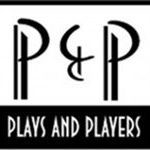 Trigger Warning: This play contains a scene of sexual violence.  If you are triggered, an advocate from Women Organized Against Rape (WOAR) will be located nearby for counseling.
Ticket revenue only covers a portion of the cost of the production.  We also strive to give back to our community by donating a portion of the ticket proceeds to a cause we care about.  Covering the production costs upfront ensures that we are able to give more of our ticket revenue to our partnering organization for this production, WOAR.  Please consider making a tax-deductible donation.  Any amount is appreciated.

women organized
against rape
Elephant Room Productions is proud to be partnering with Women Organized Against Rape (WOAR), Philadelphia's only rape crisis center, for this production of Salamander.  As part of our commitment to create social change through art, a generous portion of the proceeds will be donated to WOAR.  In addition, WOAR will be providing additional programming alongside the production.  By buying a ticket, you are already supporting WOAR in the fight to end sexual violence.  If you would like to help more, please join us for WOAR's programming (more information will be posted below) or donate to them directly.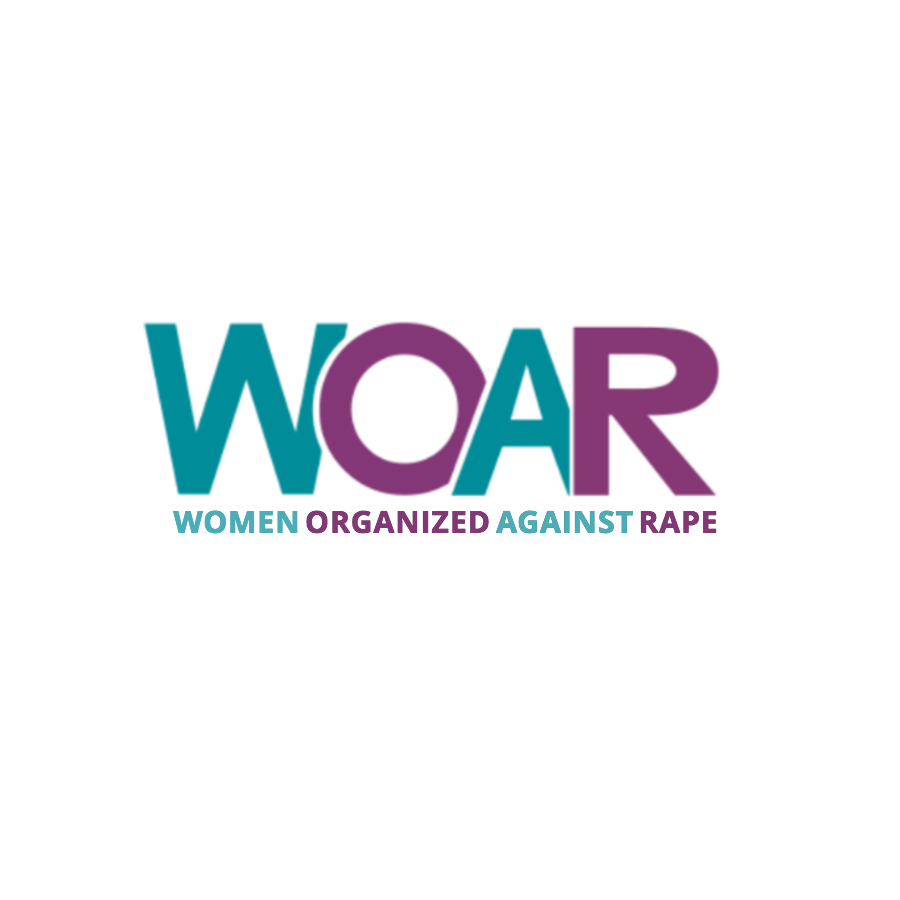 Additional Programing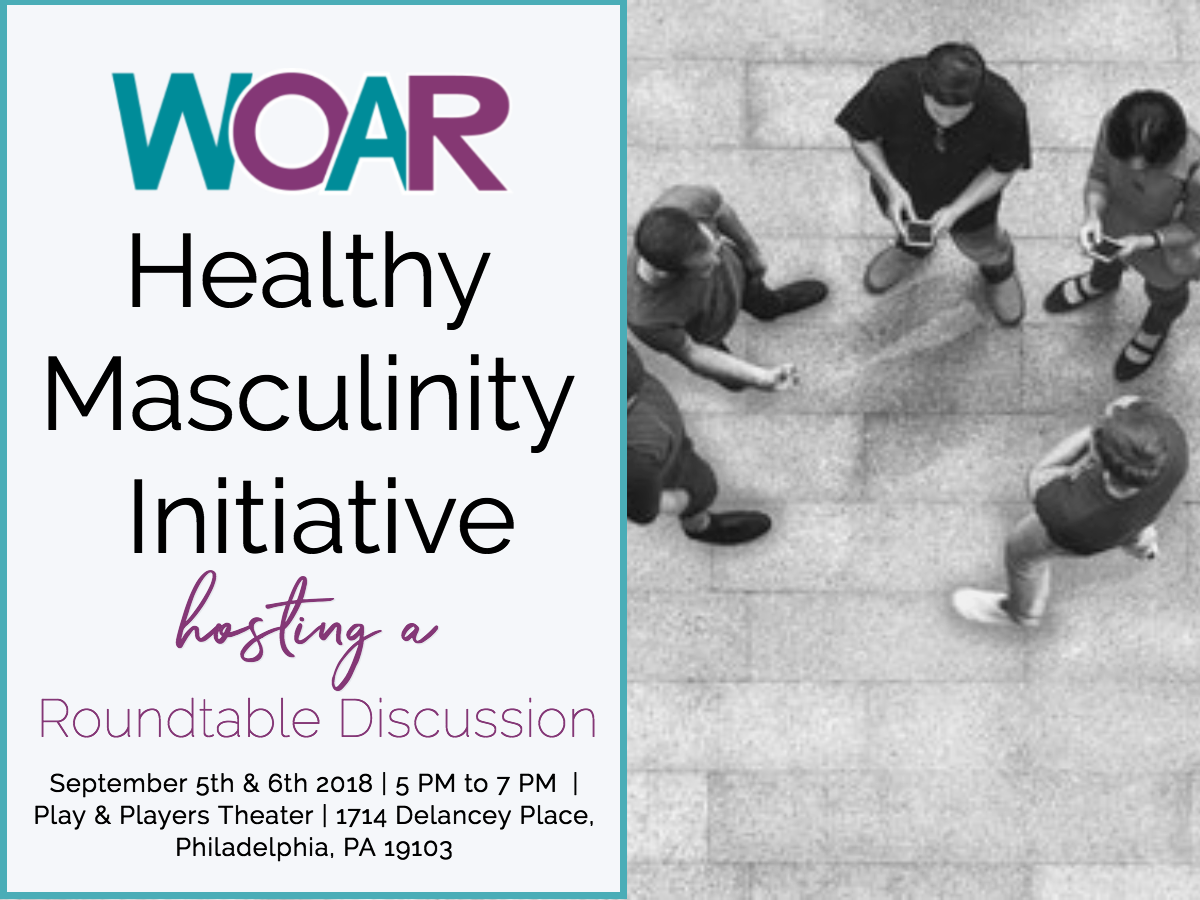 Healthy Masculinity Roundtable Discussion
In collaboration with Elephant Room Productions, WOAR will host an awareness and educational event that challenges societal definitions of masculinity. 

Dates: 
September 5th, 2018
September 6th, 2018

Time: 5 pm to 7 pm

Location: Play & Players Theatre, 1714 Delancey Place, Philadelphia, PA 19103

A roundtable discussion and activities will revolve around healthy vs. toxic behavior, stigmas and the connection to perpetuating rape culture while increasing knowledge and building skills to challenge those behaviors and beliefs.

Register now to attend this FREE event >>> 

September 5th, 2018 >>> http://bit.ly/Healthy_Masculinity_September_5
September 6th, 2018 >>> http://bit.ly/Healthy_Masculinity_September_6

For more information or to bring a roundtable discussion group to your organization, please contact Education Specialist, Levone Cannady at [email protected] or 215-985-3315 ext. 178

Elephant Room Productions has been developing Salamander with the playwright, Lisa VillaMil, since early 2018.   Lisa first submitted her play to us through our Elephant Ears Reading Series (EERS).  From there we workshopped the play and had a presented a staged reading for audience feedback.  Lisa then took that feedback and worked on the play in the following months leading up to the production.
The performance space for this reading was graciously provided by Philadelphia Society for the Preservation of Landmarks.

lisa villamil (playwright)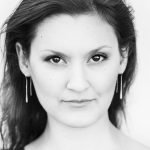 Lisa VillaMil (Playwright) holds a Master's in "Classical and Contemporary Text (Acting)" from the Royal Conservatoire of Scotland in Glasgow. Her writings include plays, short plays, a cabaret, and one-acts. Lisa is a co-founder of the TransAtlantic company Now What Theatre, which took her original, award-winning play, Kara Sevda, on tour in North America in spring and summer 2017, as well as to the Edinburgh Fringe Festival.
Other notable works include: Wilds, a one act, which received its premiere in Glasgow, July 2017 and is receiving further development in Orlando, Florida in June 2018; Le Coup de Foudre, a full-length cabaret, which received its premiere in Edinburgh, May 2017, through Adjust Productions; September 18th, a ten minute play, which won the June 2017 4x6 Fest in Tampa, Florida; Breadcrumbs, a ten minute play, which premiered through Philadelphia's Revamp Collective in February, 2018.
Lisa has lived and worked in theatre all over – from New York to Scotland to Florida. Everywhere she goes she learns a little (or a lot) more, meets new people, experiences new perspectives and has new ideas. Most recently, she lived and worked at Hedgerow Theatre in Rose Valley, PA, as a resident acting company member. Everything is inspiration.
To find out more about Now What Theatre, please visit www.nowwhattheatre.com.
lauren m. shover (director)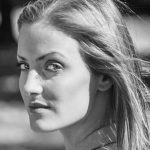 Lauren M. Shover (Director) began her work in Philadelphia at Brat Productions working as the Assistant Director to Director, John Clancy, on their production of The Last Plot in Revenge.  Lauren has also worked with Simpatico Theatre Company as Assistant Producer on their Second Stage Series as well as Bucket List Productions as Associate Producer running their ongoing interactive theatre show, Trapped in a Room with a Zombie. In New York City, Lauren has worked with the Artful Conspirators as Assistant Director for their workshop of Bad Husbandwritten by Dano Madden as well as the 92nd St. Y Resident Artists as Director of their workshop of First Snow written by Christopher G. Ulloth.  In 2014, Lauren co-founded the development and workshopping company, Elephant Room Productions.  Elephant Room Productions has workshopped new pieces such as Foothills Park and Beautiful American Soldier by Dano Madden, Whispers by Phil Czekner, Captive by Lauren M. Shover, Pis Allers by Titus O'Neill and Ventilator Blues by Bob Kerr. In 2017, Lauren directed Suicide Stories: Gallery of the Untold as part of the Philadelphia Fringe Festival, which was quoted by the Broad Street Review as "dizzying and exhilarating" and by the Phindie as "a surprising reminder of how good it is just to be alive.". Lauren currently works as a Prevention Specialist for Shalom Inc. educating todays youth about bullying, drugs, alcohol and violence.

latrice smith (assistant director/stage manager/costume designer)
eric baker (lighting designer)
carly e. carman (props designer/assistant stage manager)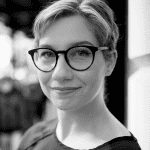 Carly Carman (Assistant Stage Manager) is thrilled to be working with Elephant Room Productions as their assistant stage manager. She has just graduated from Bloomsburg University of Pennsylvania with a Bachelor of the Arts degree for Theatre Performance. While there, she performed in numerous main stage productions, including Machinal (Young Woman), The Arsonists (William Eisenring), Harvey (Veta-Louise Simmons), and many more. This will be her first time serving as an ASM and she is very excited to learn and grow as an artist, and attend her first Philly Fringe Festival.
toni o. carosella (technical assistant)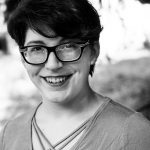 Toni Carosella (Technical Assistant) is a recent graduate of Bloomsburg University of Pennsylvania where she received her Bachelor of Arts degree in Theatre Arts.  At BU she recently appeared in mainstage productions such as Machinal (Stenographer) and The Arsonists (Babette). Additionally, Toni coordinated a student-driven project, [IMPROV NAME HERE], which gave students a chance to learn improvisation and give back to the community. She is SO pumped and grateful to be working with ERP on SALAMANDER!
christopher g. ulloth (producer/graphic designer)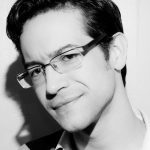 Christopher G. Ulloth (Producer/Graphic Designer) is a New York City based playwright and producer.  B.A.: Bloomsburg University.
Plays: FIRST SNOW (Semi-finalist for the 2015 Eugene O'Neill National Playwrights Conference); "Sex Robot"  (TechnoPlays, Project Y Theatre, published by Indie Theater Now); "Bi-Cycle" (Landmarks & TRANSformations, Project Y Theatre, 2017 Innovative Theatre Award Nominee);   "Bisexual BBQ" (Voice Recognition Plays, Bloomsburg University); COUCH SURFING (Queer Plays Reading Series, Project Y Theatre); "Museum Bar" (Suicide Stories, Elephant Room Productions, Philadelphia Fringe Festival 2017).
Producing: Women in Theatre Festival (Project Y Theatre Company 2016-2018); Suicide Stories: Gallery of the Untold (Elephant Room Productions, Philadelphia Fringe Festival 2017); VENTILATOR BLUES by Robert Kerr (Staged Reading, Elephant Room Productions, 2017); BEAUTIFUL AMERICAN SOLDIER by Dano Madden (Staged Reading, Elephant Room Productions, 2016); WHISPERS by Phil Czeckner and CAPTIVE by Lauren M. Shover (Staged Readings, Elephant Room Productions, 2015); FOOTHILLS PARK by Dano Madden (Staged Reading, Elephant Room Productions, 2014).