How would you feel if your entire life was summed up by a single number? A suicide statistic. Elephant Room Productions presents Suicide Stories: Gallery of the Untold, an exhibit of living art that allows patrons to explore the stories behind the numbers.
This exhibit will be open for two hours and allow patrons to travel throughout the gallery as they please. This multidisciplinary production utilizes a wide range of art mediums such as paint, theatre, poetry, charcoal, mosaic, music, and more!
Suicide Stories: Gallery of the Untold is featured as a part of the Philadelphia Fringe Festival and opens September 12 at 6pm at the Asian Arts Initiative at 1219 Vine Street, Philadelphia, PA. The show times include evening performances on September 12th – 16th at 6pm & 8pm at $20 per ticket, afternoon performances on September 16 & 17 at 2pm at $15 per ticket and an additional 6pm showing at $20 per ticket on September 17.
You are not just a number; neither were they. Join us. Hear them. Help break the silence.
Director – Lauren M. Shover
Producer & Assistant Director – Phil Czekner
Technical Director – Kat Wilson
Production Manager – Robert Gene Pellechio
Stage Manager – Latrice Smith
Graphic/Data Visualization Designer – Christopher G. Ulloth
Guest Film Director – Cameron Dunbar
Choreographer – Brittany Griffiths
Director's Note
In creating this gallery of living art, I wanted to give the audience a memorable experience with not just the victims but also the survivors of suicide. So often we see stories on the news that feature numbers such as ages, dates, times and not much else. We may sit back and think about the story we just read for a moment, but moments pass and before we know it something else catches our attention and we become numb to these numbers. I wanted to give the audience an up-close view of the stories, the lives and what is left behind. There is no "stereotype" or generalization when it comes to suicide. It does not limit itself to age, race, ethnicity, religious or political affiliation; it can affect anyone. Suicide Stories: Gallery of the Untold incorporates several topics that raise awareness of various factors that can contribute to suicide; such as bullying, depression, rape, PTSD, etc. However, even with these incredibly difficult situations that play a part, there is help for those struggling through them. I want audience members to leave this experience not feeling unhappy or discouraged but feeling empowered and determined to do what they can in their own lives to help others overcome.
I firmly believe that art should be used to create positive change in the lives of others. By telling these stories and giving back in the way we do, we are keeping the fight alive and keeping these issues at the forefront of everyone's minds. Suicide Stories: Gallery of the Untold is partnered with the American Mental Wellness Association as the beneficiary of our profit-based donation, to continue the fight against suicide and the raised awareness of various other mental health issues that play a role in our society. We at Elephant Room Productions believe that with as little as we have, we should always give back for the greater good. Together we can truly create positive change in the darkness and continue to provide solace for those suffering and refuge for those in need. We can only progress to a brighter future together.
Coverage
It takes an elephant's worth of work to produce a show like this.  For a look behind the scenes, check out the media coverage below.
Press
Interviews, spotlights, you know the drill.
DIRECTOR | LAUREN M. SHOVER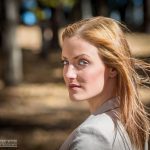 Lauren M. Shover began her work in Philadelphia at Brat Productions working as the Assistant Director to Director, John Clancy, on their production of The Last Plot in Revenge by Brian Grace-Duff. In 2014 Lauren worked with Bucket List Productions as the Associate Producer, running their ongoing interactive theatre show, Trapped in a Room with a Zombie. In New York City, Lauren has worked with the Artful Conspirators as Assistant Director on their workshop of Bad Husband written by Dano Madden as well as the 92nd St. Y Resident Artists as Director of their workshop of First Snow written by Christopher G. Ulloth. In 2014, Lauren co-founded the development and workshopping company, Elephant Room Productions, where she has workshopped and/or directed countless new pieces such as Foothills Park and Beautiful American Soldier by Dano Madden, Whispers by Phil Czekner, Pis Allers by Titus O'Neill, Ventilator Blues by Robert Kerr and Captive by Lauren M. Shover. In addition to staged-readings, Lauren runs the Philadelphia Elephant Ears Reading Series, which is a development journey for playwrights to receive feedback and assistance to improve their scripts. Suicide Stories: Gallery of the Untold will be Elephant Room Productions first full-staged production and Lauren could not be prouder to be in the Director's chair for it. Lauren also works as a Prevention Specialist for Shalom Inc. working with schools in the Philadelphia area to help educate students on issues such as substance/alcohol abuse, bullying and violence. She believes together we can truly create positive change in the darkness and continue to provide solace for those suffering and refuge for those in need.
PRODUCER & ASSISTANT DIRECTOR | PHIL CZEKNER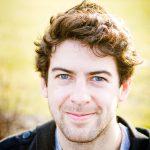 Phil Czekner is a Philadelphia based actor who recently graduated with a B.A. in Theatre Arts from Bloomsburg University. Currently he is a Teaching Artist with Yes! And… Collaborative Arts and the Executive Director of the Philadelphia and New York based company, Elephant Room Productions. You may also find Phil at Terror Behind the Walls at Eastern State Penitentiary or at an interactive theatre event entitled Trapped in a Room with a Zombie. Phil can also be seen behind the scenes with a number of Philadelphia area theatre companies including The Delaware Theatre Company, Elephant Room Productions and Thespianage. Phil has also held the position of Location Manager at Elephant Room Productions. Some of Phil's favorite roles include David Lewis in Manuscript by Paul Grellong and himself in the original touring production of The Amazing Mr. Franklin or Ben There, Done That.
TECHNICAL DIRECTOR | KAT WILSON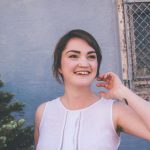 Kat Wilson is a Philadelphia based artist who studied Acting/Directing as an undergrad at DeSales University in Center Valley, PA. She has worked with many Philadelphia/Allentown based theatres such as The Pennsylvania Shakespeare Festival, The Pines Dinner Theatre, and Equalogy Inc. Touring Company. Kat works as an Actor at Terror Behind the Walls at Eastern State Penitentiary, an Artist Teacher at Yes! And... Collaborative Arts, while also nannying, singing, acting, "prop"-ing, and writing all over Philly! She is pumped to be making her professional playwrighting debut with The SS Marty and Suicide Stories. Through her artistic and professional endeavors, Kat is always trying to find a way to incorporate some facet of learning into theatre and music to educate youth and beyond on topics that otherwise get ignored. Her favorite roles have included Victim #3 in In the Words of the Dismissed (to raise Suicide Awareness), Jess in One Night (to educate students on date rape), and Abby in Arsenic and Old Lace (because SOMETIMES she likes to have fun). This piece is dedicated to veterans everywhere and those dealing with the struggles of suicide on any level.
PRODUCTION MANAGER | ROBERT GENE PELLECHIO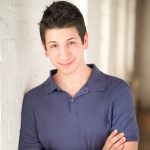 Robert Gene Pellechio is thrilled to be a part of this wonderful artistic venture! A company member since Elephant Room Productions' inception Robert has worn many hats across many ventures, hosting the monthly ERP podcast The Trumpet and appearing as a performer in Bottom's Up:  A Midsummer Night's Cabaret, Captive/Whispers, and Foothills Park. Other credits include Storyboard Treasure Island (Hedgerow Theatre), Dishman Springs (Hedgerow Theatre), Just a Dream (Norristown Educational Theatre), and Mame (Renaissance Music Theatre). When not acting/producing Robert serves as a Teaching Artist at Hedgerow Theatre, leading their creative camps and assisting with the youth productions.
STAGE MANAGER | LATRICE SMITH
GRAPHIC/DATA VISUALIZATION DESIGNER | CHRISTOPHER G. ULLOTH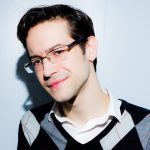 Christopher G. Ulloth is a New York Innovative Theatre Award nominated playwright and graphic designer based in New York City.  As a graphic designer his resume extends to both corporate and nonprofit clients.  As a playwright he was a semi-finalist for the 2015 Eugene O'Neill National Playwrights Conference.  His plays have been presented at or received development with the Seven Devils Playwrights Conference, Project Y Theatre, the 92nd Street Y (different Y's) and Bloomsburg University.  He is a co-founding member of Elephant Room Productions as well as an Associate Producer for Project Y Theatre. His short play "Sex Robot" has been published on Indie Theater Now. He received his Bachelor of Arts from Bloomsburg University.
GUEST FILM DIRECTOR | CAMERON DUNBAR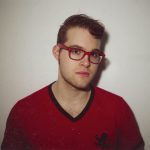 Cameron Dunbar - Starting as a photographer and videographer for his university in Cleveland Ohio, Cameron began his freelance career while still in school. His personal drive lead him to New York City where he honed his professional skills as an editor and producing assistant for multiple production companies. Returning to Ohio briefly, Cameron founded his company R3dglasses Ltd, and produced the short film "That's Why You Don't Want Me," before relocating to Los Angeles.
Eager for any opportunity to improve his skills and take on new challenges, Cameron has worked with clients from Los Angeles to Manhattan, Including: The Sundance Institute, The American Film Institute, The Plain Dealer, Bendix Commercial Vehicle Systems, New York Fashion Week, and myriad other non-profits and small businesses.
CHOREOGRAPHER | BRITTANY GRIFFITHS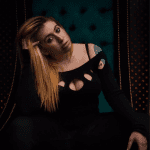 Brittany "Griff" Griffiths is a dancetheatre artist local to Philadelphia and South Jersey. She received her B.A. In Theatre Arts and Dance from Rowan University, where she studied closely under Paule Turner . Griff was awarded the Bryan G. Goldhaft gold medallion in dance in 2013 from Rowan University . Griff has been choreographing and working in the community since . She is currently the emcee of Dusk Nightclub's "Untamed Male Revue " at Caesars Atlantic City.
Become part of the Gallery
Tag #suicidestories on Instagram when you visit the Gallery to be featured below.  And if you haven't already, don't forget to follow @elephantroomproductions for more updates.
[instagram-feed type=hashtag hashtag="#suicidestories"]